High-end Furniture Collection in Singapore
Xtra Designs Pte Ltd is a Singapore-based company that specializes in providing innovative and functional furniture solutions. Xtra Designs Pte Ltd engaged us to design and develop their custom website to enhance their online presence and provide a user-friendly platform for their customers to browse and purchase their products. The company sought to showcase their unique designs and services while improving their brand image and increasing sales.
User Journey Mapping Information Architecture Content Strategy eCommerce Store Front Visual Design
Presenting an Extensive Product Catalogue
Differentiating the presentations of B2B and B2C products allows for a more tailored experience for each target audience. We utilized a more professional and straightforward design for the B2B products to help focus customers' attention on product information and pricing options. Conversely, the B2C offerings were suited for a more creative and visually appealing design that creates a quick and easy purchasing process for users. By presenting users with only the products relevant to their needs, it reduces chances of decision fatigue which increases conversion rates.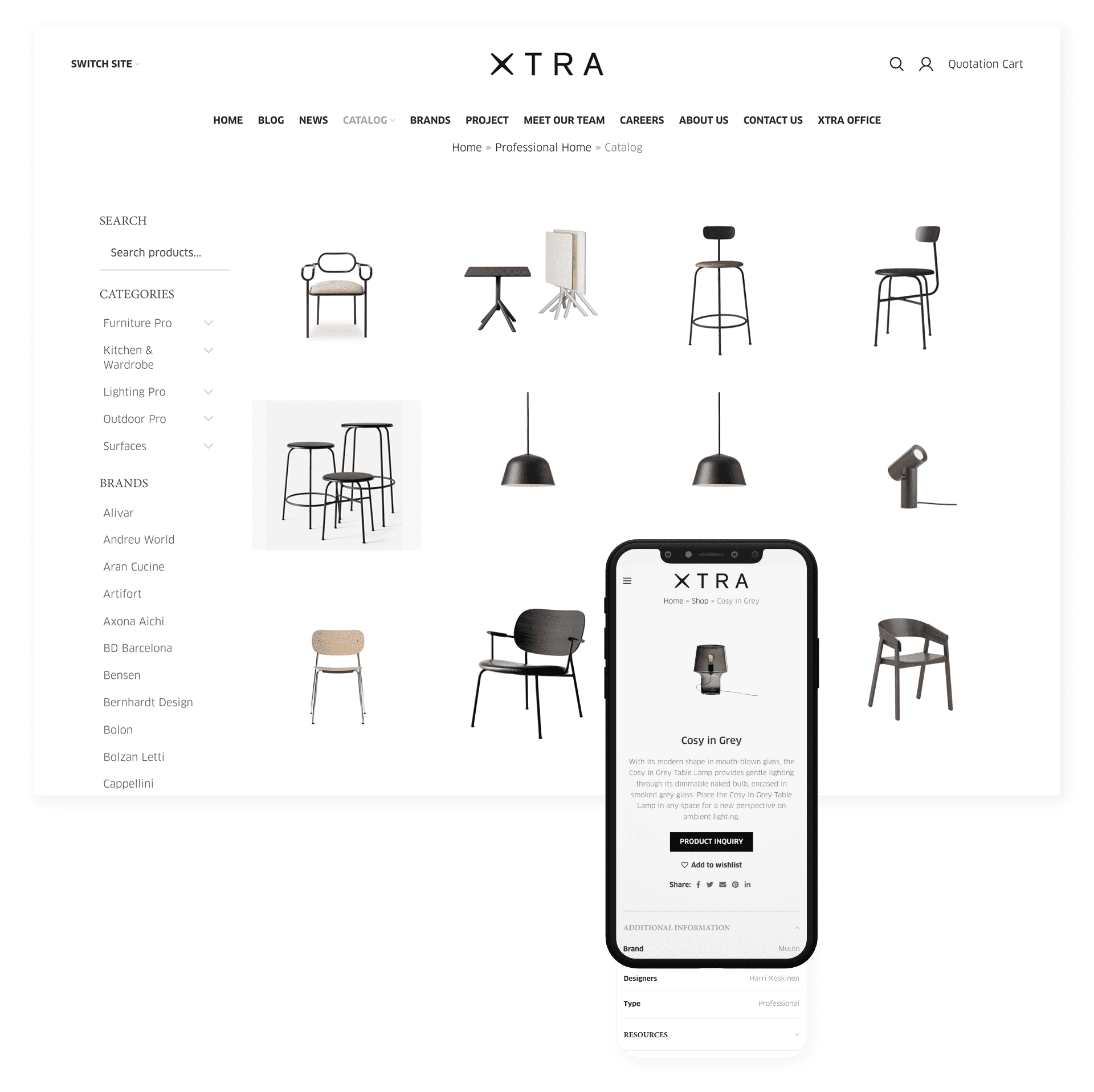 Building of Client's Digital Readiness
Building a B2B/B2C hybrid eCommerce website involved significant content preparation. Throughout the process, we collaborated closely with xtra to adjust our web development plans and accommodate their content creation timeline. Together, we worked to understand their requirements and provide guidance in crafting engaging and informative content for their target audiences.
Harmonizing B2B and B2C eCommerce
Certain products that were intended to be shared across both B2C and B2B setups posed a challenge for us to showcase them properly with a standard approach. Due to the nature of the offerings, there were also conflicting expectations for the site that required both checkout and enquiry functions. To address these, we initiated a differentiator to allow the products to be showcased across both setups while maintaining consistency in design. The checkout and enquiry functions were also incorporated seamlessly into the website.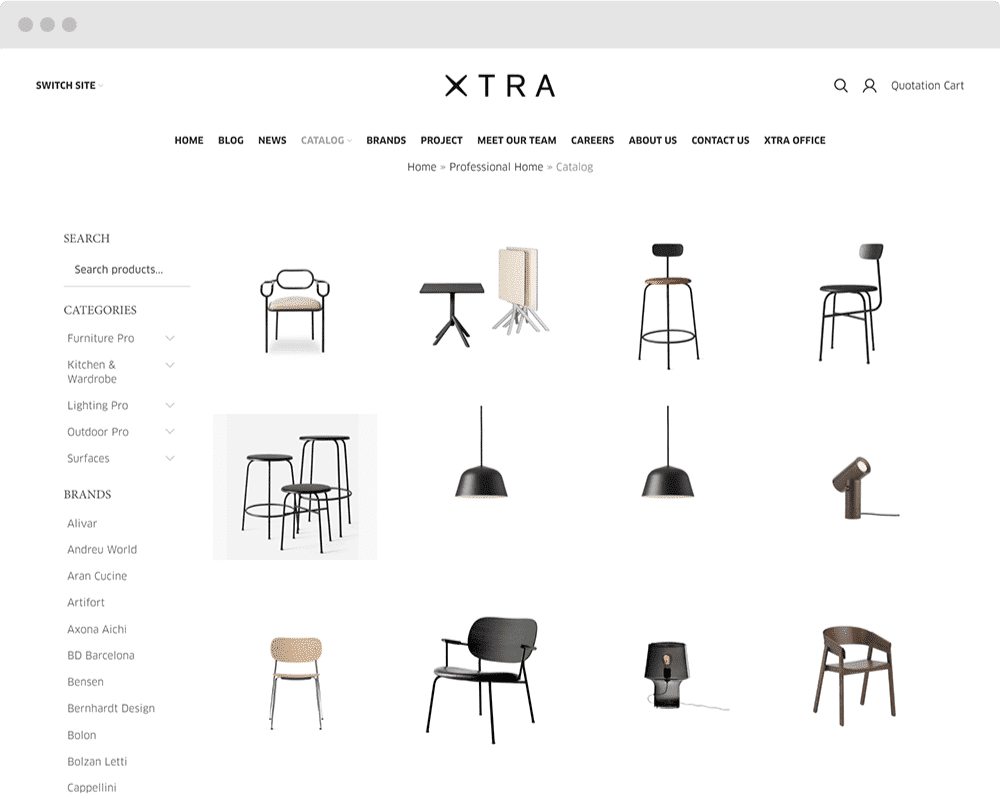 Promoting a User-friendly Experience
To provide an intuitive and user-friendly design, we have leveraged the use of white spaces. This ensures that the page is easily readable, enhancing the visual hierarchy and cultivating a feeling of clarity and focus. We have also integrated intuitive navigation menus and prominent call-to-action buttons to further augment the overall user experience. Our objective was to fashion a design that not only captivates visually but also engages users, fostering an immersive interaction.
Flexible and Efficient Content Management
Recognizing the extensive product range that the client has, one of our primary focuses during the development of their website was to create a system that is easy for clients to manage, regardless of their technical proficiency. This includes implementing advanced filtering functions that goes beyond the capabilities of the default WooCommerce. This required backend development work to create the necessary data structure, implement search algorithms and establish efficient database queries to retrieve filtered results.
We have successfully harmonized B2B and B2C eCommerce and tailored the experience for each audience to reduce risks of decision fatigue. Advanced filtering functions and efficient content management were also incorporated for better user experience.