Home to the first-rate SEM specialists
Our comprehensive suite of SEM services Singapore are designed to extract maximum business value out of your marketing budget.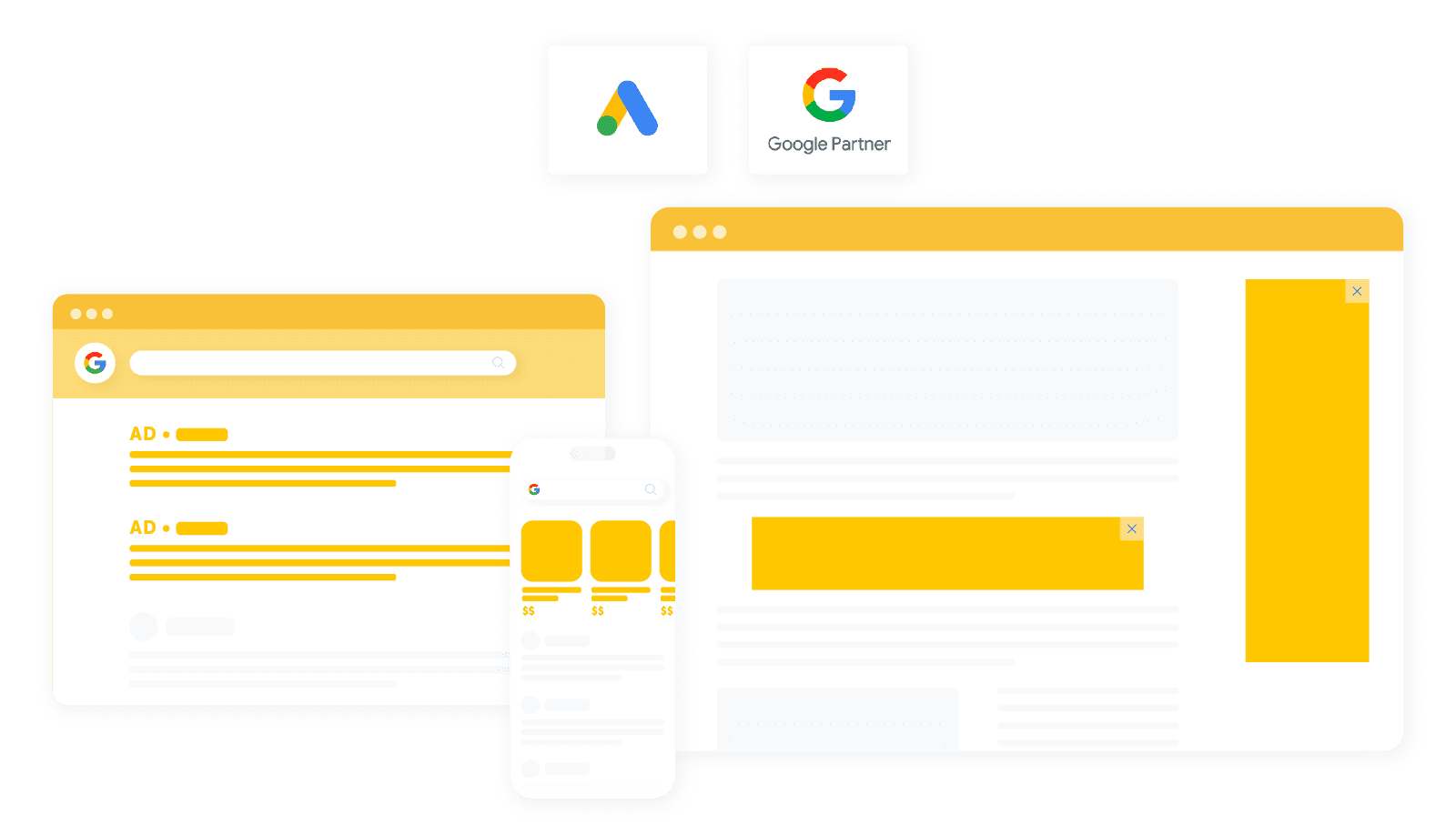 Fearless Experimentation
A set-and-forget method will never achieve maximum potential for your marketing budget. We adhere to the notion that a continuous cycle of A/B testing and analysis is essential to accomplish that or beyond the goal. Our SEM services singapore entails ongoing monitoring and refinement of key elements such as keywords, creatives, landing pages and bidding models, for maximum campaign effectiveness.
Effective, Goal Driven Campaign
By aligning your SEM campaign with specific goals, we can maximize your ROI, increase your relevance and quality score of your ads, which results in higher click-through rates and lower cost per click. We craft persuasive message, CTAs and high-quality visuals that drastically enhance key metrics like leads and ROAS. Our performance tracking and analysis helps identify areas of improvements to optimize your approach over time. Most importantly, our SEM campaigns we make help your business stand out in a crowded digital marketplace.
Google Best Practices
Through our experience in this field, we have learned that the implementation of industry-leading techniques is paramount to achieving your desired results and maximize your budgets and obtain the best possible outcomes for your campaigns. Some practices include thorough keyword research, strategic ad copywriting, landing page optimization and effective bid management. These techniques allow us to not only increase ROIs but also decrease costs.
There are many moving parts to consider in SEM, from keyword research and campaign setup to ad copywriting and optimization, making it overwhelming. That's why a one-stop solution is invaluable.
Google certified company, like us, have the expertise in Google Ads and access to the latest tools, techniques and insights to make informed decisions. This means providing higher-quality services.
As search engines are constantly evolving, working with an experienced team with a comprehensive understanding of new SEM principles, trends and best practices is vital to obtaining greater results.
Thank you, Pixel Mechanics, for designing a beautiful and informative website for our AMK TCM clinic. After the launch of our clinic's website, our business keeps growing and improving. This is attributed to a group of very good staff working behind the scenes of Pixel Mechanics. Their credit is undeniable.
Very impressed with the team. They are up to date with the trends and offered practical advises. I am also pleased by the initiatives they took to understand my business and also my competitors; websites/activities to come out with cool designs.
I've had a great and pleasant experience working with Pixel Mechanics. The team is responsive in answering questions and prompt to give you their honest opinions on what work and what doesn't based on their experience. Also, they come up with great designs! Professionally, they provide good quality work at a very reasonable price. Highly recommended!
The team at Pixel mechanics provided great insights and advice on the design language and layout of the website. With the support from Pixel Mechanics, this has increased and improved our digital presence in this current climate. Definitely will recommend Pixel Mechanic's services.