Results-driven social media marketing Singapore
We help you establish a strong social media presence through well devised strategies and compelling contents. Campaigns tailored to your business needs.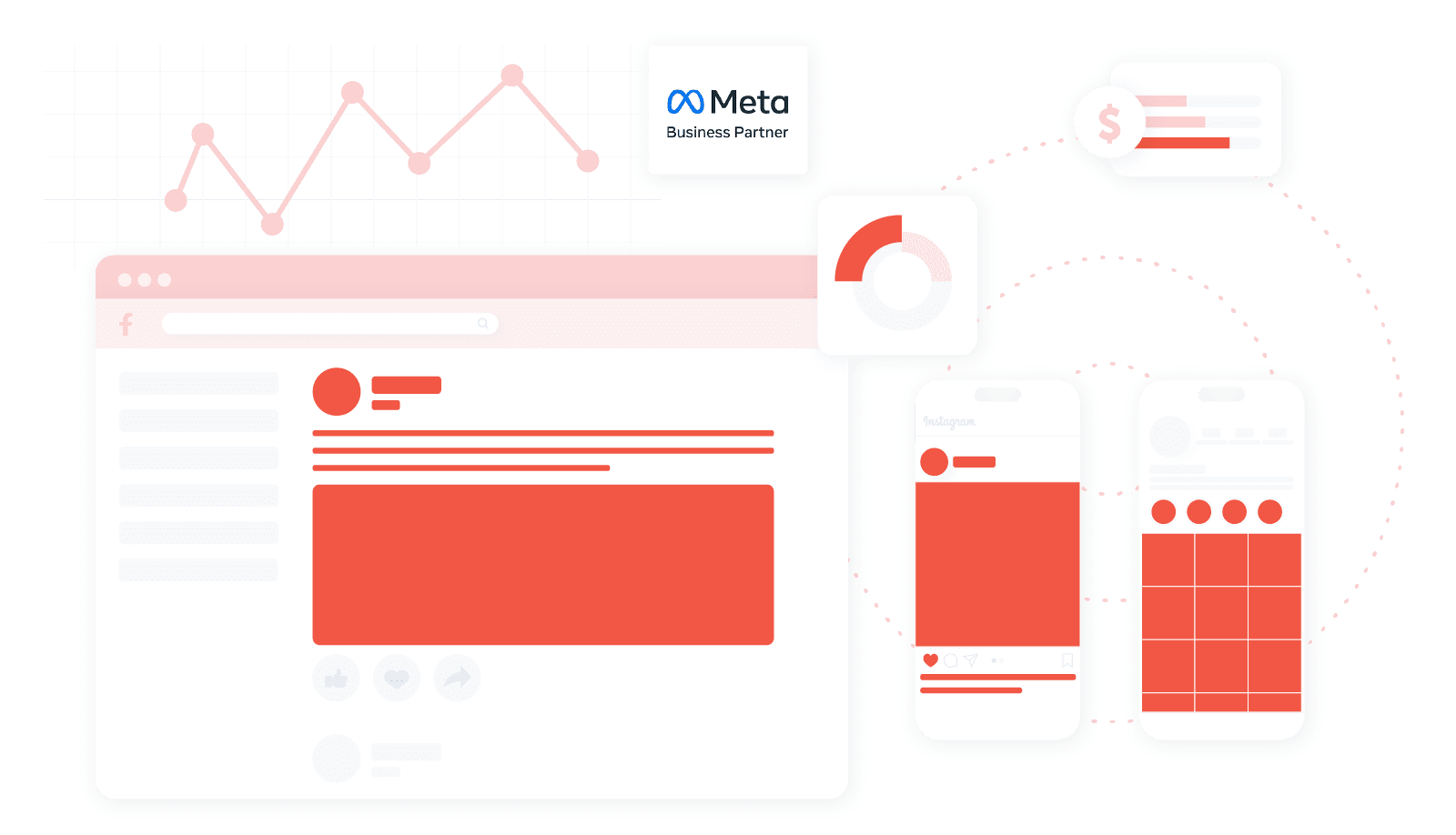 Compelling Social Media Content
Compelling content is the backbone of social media marketing Singapore. We will work closely with you to develop a customized approach that aligns with your business objectives and brand identity. By understanding your target audience and their preferences, we can also help you create compelling content that captivates and engages your audience. This means having a clear objective and a well-defined brand voice. Our goal is to provide value to the audience and inspire them to take action on your page.
Fearless Experimentation
There is no hard-and-fast rule when it comes to social media marketing. Instead, continuous experimentation and analysis would allow you to maximize the potential of your marketing budget and achieve your marketing goals. We would continuously monitor and refine key elements of your campaign such as content, targeting and advertising placement. A/B testing would also be utilised to determine areas that require improvement.
Metrics that Matter
Measuring the success and effectiveness of your social media marketing campaigns requires careful consideration of those metrics that matter. Regular monitoring of metrics like engagement, reach, return of investment, conversion rates, customer acquisition costs and more allow us to identify areas of improvement and make data-driven decisions, allowing more informed decisions to be made to optimize your campaign.
Experienced & Well-Versed Team
A well-versed team who has the knowledge and expertise to keep up with the latest trends and tools can offer unique insights and creative solutions to complex problems, resulting in a more successful campaign.
Transparency and Accountability
To work in the best interests of you, we want to be transparent about our practices and methodologies and be accountable for the results we deliver while taking responsibilities for any missteps.
With more than 7 years of experience in social media marketing Singapore, our team has been recognized by more than 900 satisfied clients, earning ourselves over ten accreditations and awards.
Thank you, Pixel Mechanics, for designing a beautiful and informative website for our AMK TCM clinic. After the launch of our clinic's website, our business keeps growing and improving. This is attributed to a group of very good staff working behind the scenes of Pixel Mechanics. Their credit is undeniable.
Very impressed with the team. They are up to date with the trends and offered practical advises. I am also pleased by the initiatives they took to understand my business and also my competitors; websites/activities to come out with cool designs.
I've had a great and pleasant experience working with Pixel Mechanics. The team is responsive in answering questions and prompt to give you their honest opinions on what work and what doesn't based on their experience. Also, they come up with great designs! Professionally, they provide good quality work at a very reasonable price. Highly recommended!
The team at Pixel mechanics provided great insights and advice on the design language and layout of the website. With the support from Pixel Mechanics, this has increased and improved our digital presence in this current climate. Definitely will recommend Pixel Mechanic's services.