Part I: Introduction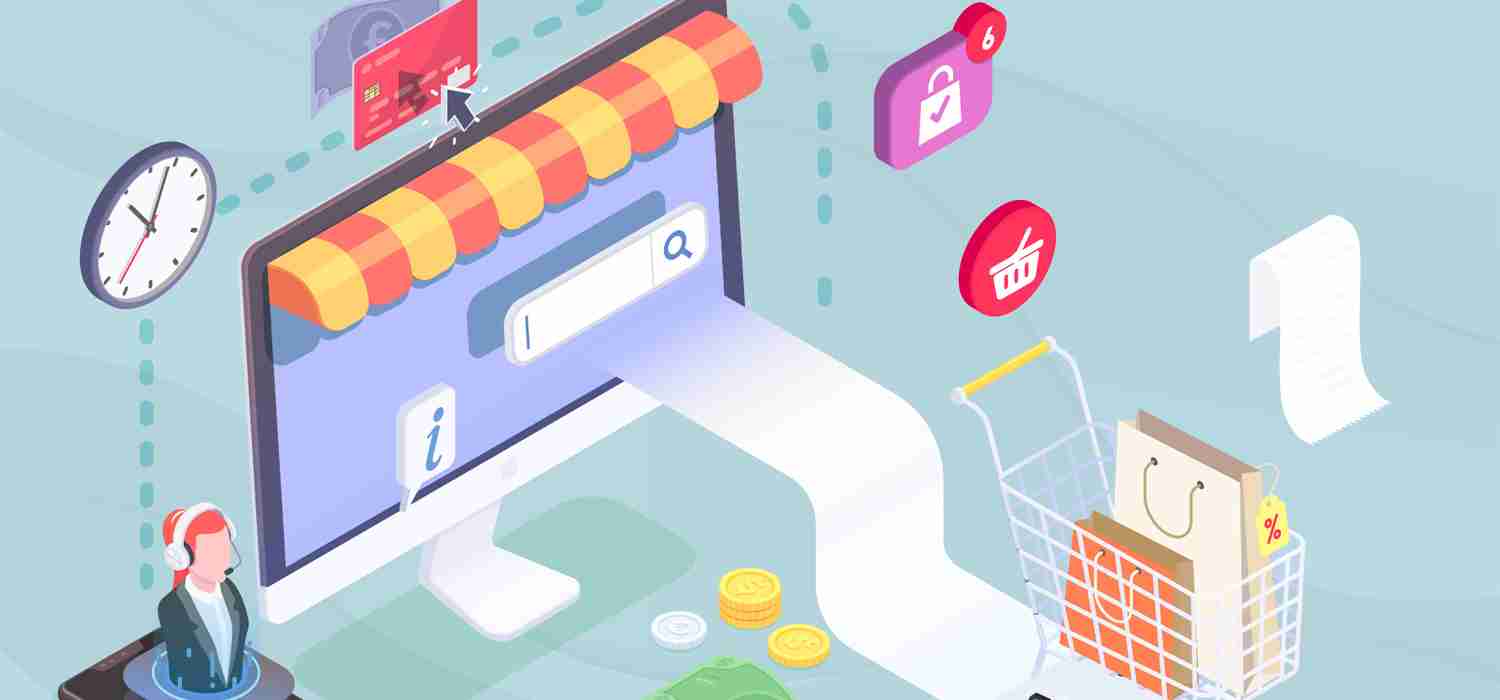 What is e-commerce?
Also known as electronic commerce or Internet commerce, e-commerce refers to the buying and selling of goods and services, transfer of money, and data through the use of the Internet. Even though e-commerce transactions are most often used to refer to the sale of physical goods online, these days it can be used to describe any commercial transaction that is facilitated over the Internet.
The First e-commerce Transaction
Did you know the first e-commerce transaction was made 27 years ago? Back in 1994, a guy named Phil Brandenberger bought a Sting album via the Internet and became significant because that was when encryption technology opened up new opportunities for the world. Since 1994, the industry has grown by leaps and bounds especially after the rise of e-commerce giants like Amazon and Alibaba.
These companies took the opportunity to capitalise on the global Internet penetration, as well as digitalisation of the financial system. The presence of e-commerce may have brought on many opportunities but it has also contributed to the decline in sales for many brick-and-mortar businesses. 
The adoption and usage of e-commerce platforms have been on the rise since its inception, but the novel coronavirus (COVID-19) has forced many businesses in Singapore to turn to e-commerce solutions and make the shift online regardless whether they were ready to or not.
More importantly, COVID-19 has accelerated the use of existing and new technologies, as well as online tools amongst consumers. This is especially so during the period of lockdown. In a research that was done by Nielson, it stated that 37% of consumers surveyed in Singapore have expressed that they are shopping online more often as a result of the outbreak, while three out of four plan to maintain their online shopping levels even after restrictions are eased.
Part II: The various examples of e-commerce
As commerce continues to evolve, so do the ways that it's being conducted. Here are two of the more common e-commerce models:
1. Business to Consumer (B2C)
B2C e-commerce is considered one of the most popular business models worldwide and is often referred to as the process of selling products and services directly between a business and consumers through the use of retailers or distributors. Traditionally, B2C referred to sales transactions that involve mall shopping, eating out at restaurants, pay-per-view movies, and infomercials. However, thanks to the advancements in technology, coupled with the rise of the Internet, a whole new B2C business channel in the form of e-commerce took the world by storm.
While it is important for businesses that rely on B2C sales to maintain good relationships with their customers to build consumer loyalty, e-commerce websites should have user-friendly web designs. And this is not just limited to B2C e-commerce platforms in Singapore, all e-commerce website designs worldwide should be user-friendly and engaging with easy to navigate pages to ensure a smooth, hassle-free transaction. 
2. Business to Business (B2B)
B2B is a form of transaction between businesses, often involving a manufacturer and wholesaler or a wholesaler and retailer. In short, business-to-business commerce is usually referred to as transactions that are conducted between companies rather than to an individual consumer. In a research that was conducted, results have shown that 57% of B2B companies believe commerce is rapidly shifting from offline to online.
Similarly to B2C e-commerce, B2B e-commerce is defined as the sales of goods or services between businesses via online channels. Hence, instead of taking orders the traditional way by either telephone or mail, B2B transactions these days have shifted onto digital platforms. This shift to online digital platforms ultimately helps to save on overhead costs for the company.
Because B2B customers generally have different needs compared to B2C ones, hence different strategies may have to be applied for the business to succeed. However, this does not necessarily mean that business owners who target both B2B and B2C have to build a separate website for individual groups. Instead, they should understand both consumer groups to come up with an e-commerce web design to meet both their needs. 
B2B E-Commerce Buyers
It is a known fact that B2C buyers are driven by desire and motivation when purchasing goods and services from brands. On the other hand, B2B buyers tend to be more professional and will do a lot of research before reaching out to suppliers and manufacturers.
Did you know that the average number of searches B2B researchers do before engaging on a specific brand's site is 12? Thus, e-commerce website development agencies in Singapore often suggest doing up a simple web design with an optimised search box for B2B buyers.
One more interesting fact is that the majority of B2B e-Commerce buyers are millennials. According to a study, nearly 50% of the B2B buyers are millennials. A study conducted in 2019 has shown that 59% of all B2B buyers are millennials with close to 30% of them being lead buyers for their organisation. Compared to the generations before them, millennials are very independent customers, valuing trust and quality above all else.
Website design and development for brands targeting B2B millennial buyers need to feature the pros and cons of products such as the situations, business, or industry types that will not be the best fit for the product. This helps customers to better understand and assess the feasibility of investing in your products.
Part III: The benefits of e-commerce and suitability of e-commerce on businesses
As we all know, the Internet is quite possibly the single most important facet of modern society, playing a primary role in everything from higher education, to political discourse, and businesses. Hence it comes as no surprise that switching to an e-commerce model comes with significant advantages for businesses.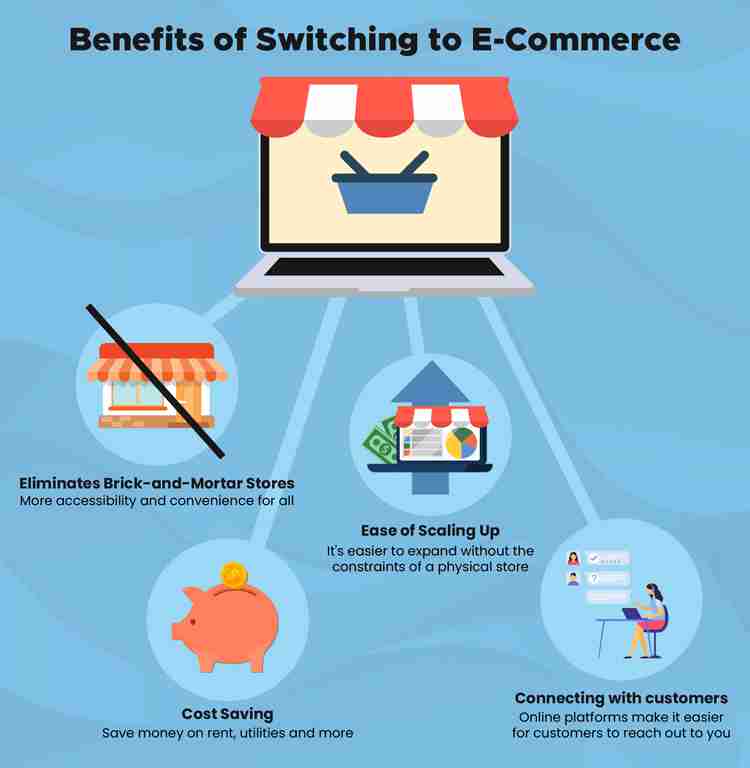 1. Eliminates the need for brick-and-mortar stores
Aside from eliminating the possibility of long lines at physical stores, e-commerce sites also offer a huge advantage in terms of accessibility and convenience for both shoppers as well as stores that are located within the vicinity of each other. Be it a big or small city, there is no denying that e-commerce opens up new markets for businesses to develop new models with the goal being to expand your network and consumer base. Many businesses in Singapore have adopted effective e-commerce solutions such as Search Engine Optimisation features to drive more traffic to their website.
2. Cut costs
By shifting your business online, you can save money on rent, utilities, maintenance as well as other costs that are usually associated with physical stores. With the aid of software and Artificial Intelligence (AI), e-commerce stores can essentially remain open 24/7 without having to hire employees.
Plus, without the constraints of limited shelf space, brands can list as many products as they would like in their online space. While some brands are concerned with the cost of storing stocks in storage spaces, most of these spaces are generally cheaper than retail spaces. Thus, brands do not have to worry about factors such as foot traffic and parking spaces.
3. Ease of scaling up 
E-commerce enables businesses to scale up easier as compared to physical stores. This can be seen from the expansion of a brick-and-mortar store. Since the amount of storage space has a direct impact on the number of customers that can be served, as well as the storage of inventory, the logistics of a brick-and-mortar store generally gets tougher with business expansion. Unlike physical stores, e-commerce businesses can better manage this growth without having to worry about the aspects and factors such as space considerations.
4. Ease of connecting with customers
With most e-commerce websites designing a contact form, merchants can obtain the contact information of their customers. It becomes easier to reach out and stay connected to customers with the latest promotion details or updates via email. Besides, some e-commerce developers in Singapore also design their websites with cookies for superior store customisation and consumer behaviour analysis.
Part IV: Getting into e-commerce
To build a successful e-commerce business takes more than just choosing a brand name or writing product listings. No matter how great your business ideas are, there is an increased chance of failing if not enough traffic is being driven to your site. So, here are steps that you can take to launch your e-commerce business, including setting up your site.
Step 1: Finding The E-commerce Product
The first step to setting up your e-commerce business is to figure out what exactly you should be selling to your target consumers. To do so, you need to be strategic in identifying a set of products or a single item that is not only niche but also trendy while meeting the needs of your target consumers. Opting to take the generic route and selling basic, popular items such as books or jewellery may most likely lead you to a dead end. Instead, you can go with more specific items that appeal to a particular audience or even gain inspiration from the people around you.
Once you have figured out the products that you want to sell, the next step is to research your competitors.
Step 2: Competitor Research
Doing research is the basic step that will lead to the success of your e-commerce store. It is important to identify your competitors. Are they tech-savvy, and investing more in online marketing or are they slow to enter the digital space? These are some integral questions to ask so that you know how much work and money you need to invest in. Doing sufficient research can not only aid in identifying products and methods to sell, but it also gives you a better understanding of how to drive your small online business to success. 
Step 3: Building Your Online Store
After choosing your products and doing your market as well as competitor research, the next thing to do is to build your online store. At this stage, you can choose to set up your very own e-commerce site through various web platforms, or you can opt for an e-commerce developer in Singapore (which we will delve deeper into later).  To set up your e-commerce site, you also need to choose a theme that suits both your target audience and the prices of your products.
It is also important to come up with a memorable name for your e-commerce business to ensure that your target audience will be able to remember it. This also applies to your brand logo. Your brand logo not only has to be colourful and creative, but it also has to communicate the brand's messaging.
Upon setting up your online store, you need to remember to try out a test order yourself to ensure that the shopping process is smooth and hassle-free. After launching your store, the crucial tip is to shift your focus to do e-commerce marketing. The tip to e-commerce marketing is to find the right channel for your products before perfecting your marketing strategy. And it is recommended that you continue doing this until the cost of bringing in one new customer is less than the earnings of your sale. By doing so, you can position yourself in an infinite loop of spending less than what you earn each day.
DIY Vs Freelancer VS E-commerce Website Developer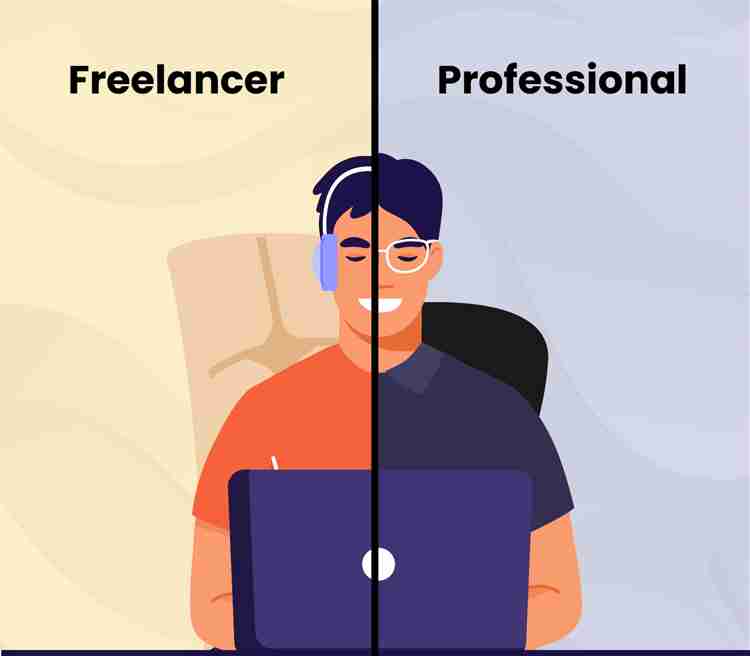 When planning or designing your e-commerce website, you generally have three options: build it yourself, engage in a freelancer, or even contract the work out to a professional e-commerce website development company.  It is good to consider the pros and cons of each approach to building your company website before rushing into a lengthy do-it-yourself project or shelling out a lot of money to a professional.
Doing it yourself
Usually, many business owners would often assume that designing and developing a website on their own is the most cost-effective approach. This is only the case if you have sufficient skills and experience to handle the e-commerce website development yourself.
Depending on the scope of the project and extensiveness of the website development, certain standard website designs can take a professional web development agency in Singapore several weeks to complete – if this project is taken on by a single individual, it may result in several months' of work and cost that could have been invested into other areas of the business. 
Hiring a freelancer
A freelance professional website developer is a great option if your e-commerce business runs a standard, small-scale website. A freelancer tends to have the skills and experience that is required to design and develop a website in a reasonable timeframe, whilst accommodating your budget constraints.
Outsourcing the project to a freelancer also gives you the advantage of focusing your time and energy on the business, plus enjoy peace of mind in knowing that your website is in the experienced hands of a professional. Freelancers tend to charge a minimum rate of $1,000 per project.
Hiring an agency
Larger and more unique websites tend to require more customisations as well as coding. Hence, hiring a professional e-commerce website development agency in Singapore is often recommended for such sites. Professional agencies in Singapore often assign a team of web design and development experts to your project to ensure a broader variety of skills, knowledge, and experience goes into the making of a successful website. 
As they tend to have more experience, professional agencies will also factor in marketing strategies to build and develop your site. The downside of outsourcing your website design and development to an agency is the cost. Most professional website development agencies in Singapore tend to charge a minimum of $5,000. 
Part V: Why Choose A Professional Website Development Agency?
In addition to having more experience and skills, hiring professionals also mean you can save enormous resources as well as efforts to make more money. The websites that are built by the development team can help you stay on top of search results, and update the instances regularly.
To stay on top of the competition, web development agencies in Singapore not only provide web design services but will also help you secure higher search results. To keep the constant stream of customers attracted to your platform, your website also has to be professional, visually pleasing as well as easy to navigate. Choosing a professional website development company in Singapore can offer you the e-commerce solutions to give you an attractive storefront.
In simple terms, the core idea of a typical website is to deliver a seamless, simple, and enjoyable shopping experience on your website. So, here are some factors that website developers look at to best make use of the wide array of e-commerce technologies so that they can deliver the ultimate user experience to the target audience.
1. Ease of navigation
To connect with your audience, you need to first put yourself in their shoes. Ultimately, most of your potential customers are looking for an e-commerce experience with a website that is easy to navigate, well-designed, overall making the shopping experience easy and hassle-free. Hence most website developers would consider the layout of the site, the way the products are organised so that there's a flow in the shopping experience, and that includes the checkout process.
Experienced and professional web development agencies in Singapore often anticipate the needs of potential customers of a particular e-commerce store before designing a website. 
2. The Use Of Colours And Images
Choosing the colours for your e-commerce site is more complicated than it seems. It is more than just picking out your favourite colours. With their role in psychology, colours are a very powerful tool that website developers can play to their advantage. Different colours can trigger different feelings and behaviours from people, so for example, if your e-commerce site aims to convert your target audience, then you can incorporate a red call-to-action button to trigger feelings of excitement and passion – both feelings being driving factors behind spending.
Or, if you are looking to boost the credibility of your business and brand, then website developers will incorporate blue into your website design. The colour blue is known to increase feelings of trust, making it a go-to colour in the world of business. 
Aside from colours, images are known to play a part in increasing conversions. Since no one is willing to buy a product without first seeing it, websites must have high-quality product images being displayed. Getting professional images of your products at multiple angles aids in building confidence and trust in your customers.
3. Make Checking Out A Breeze
A checkout page design should be clean, simple, and easy to navigate so as to make the buying process a hassle-free experience. Website developers often design the page with options to register for your site or to check out as a guest. Plus, most of these pages have very clear information about shipping, costs, returns and exchanges. Upon payment, customers are also directed to a confirmation page so they are updated about the entire process and have access to necessary information such as tracking number and shipping details.
4. Last but not least, Speed
According to research, 2 seconds is the threshold that target customers can accept for most e-commerce websites. These statistics have also shown that visitors will leave your site if your load speed is more than 2 seconds. Because of this factor, Google considers your page load speed time when calculating site rankings. Since every customer has their unique worth, over time this may create significant losses for your brand in terms of revenue. Thus, every website developer always aim to make sure each web page loads quickly along with all the images.
With the implementation of the Productivity Solutions Grant (PSG) in Singapore since April 2020, enterprises in Singapore are encouraged to adopt digitalisation and productivity upgrading efforts, through the use of IT solutions and equipment to enhance business processes.
The PSG not only covers sector-specific solutions including the retail, food, logistics, precision engineering, construction, and landscaping industries; it also encourages organisations to adopt solutions that cut across industries related to e-commerce. Thus, when it comes to choosing a professional web development agency in Singapore, it is good to pick one that is a pre-approved vendor of the e-commerce grant. 
Part VI: Conclusion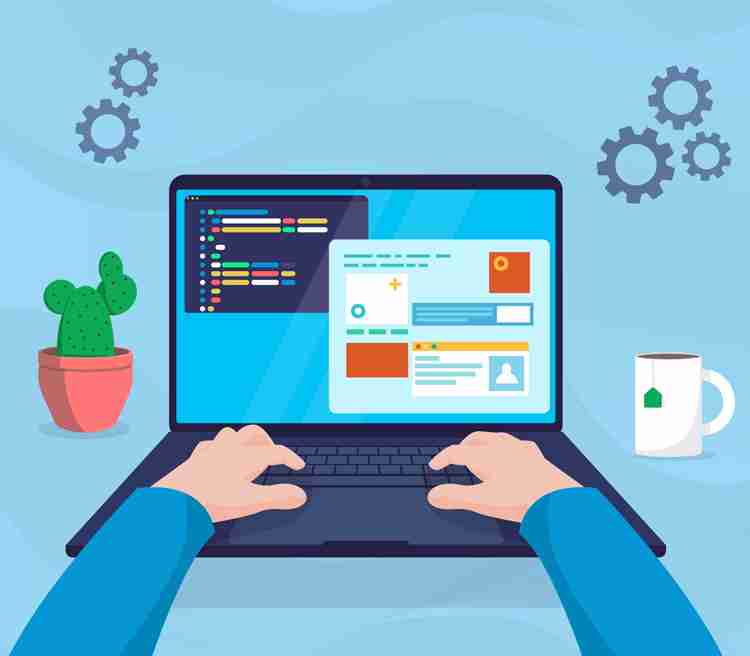 No matter the industry your focus is on, your e-commerce website should be easy-to-use, fast and attractive to build brand loyalty. Aside from creating a good e-commerce website, whether it is by yourself or with the help of professional website developers, creating a good user experience transcends the boundaries of your website. Plus, it is also good to keep an eye out for new trends and opportunities that you can leverage on as part of your digital marketing efforts. 
As a one-stop e-commerce solutions provider in Singapore, Pixel Mechanics aims to help businesses shift to the online space successfully. Specialising in not just website design and development, Pixel Mechanics can also help you grow your e-commerce business with solutions like digital marketing, inventory management, and even data visualisation. Connect with us today, to find out more about our services.