No-Nonsense Digital Marketing Agency
Championing SMEs Digital Transformation since 2016
Specialists in web development
Experts in digital marketing
Differentiated by our depth of talent
Driving real growth for 900+ Singapore's SMEs
Accomplishments & Accreditations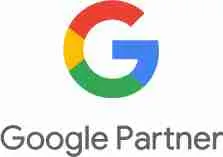 Pixel Mechanics is an amiable and professional company to work with. The managers and team are patient, creative and efficient. They also provide helpful tips at no extra cost. We are satisfied with our website and would definitely recommend their service to our friends and business associates.
I'd like to thank and compliment both Edwin and Kimberleen for assisting us in our recent website project.

Edwin as the project manager had made sure to provide us with detailed step by step guide/help since day 1 throughout the entire web-design procedure. It was definitely a smooth transition from the start all the way to the completion of our website.

On the other hand, we would also like to specially thank Kimberleen for her help with regards to website design. She was able to offer good advice as well as positive suggestions and this is all thanks to her comprehensive design and technical knowledge coupled with her experience. Eventually, the project was able to launch on time and the design was beyond our expectations. We are definitely impressed and appreciative of Kimberleen and her team's effort!

All in all, we had a pleasant experience working with Pixel Mechanics and would highly recommend them!
Pixel Mechanics designed our company's website and did a brilliant job. The team of web developers led by Edwin and Bev were responsive and very efficient. They worked with us closely to understand our business needs and provided timely advice. The end product met every aspect of our desired website. The customer service support Edwin, Bev and the rest of the Pixel team, Luthfi and Jasmine, was most professional. We would highly recommend Pixel to all businesses! Thank you Pixel Mechanics!
Engaged Pixel Mechanics to create a website for our business' needs. Our project was handled by Edwin, Kimberleen and MC Hong. Despite giving them the short timeframe to complete this task, they did perfectly what we want after a few discussions of our concept and layouts. What actually made this project go smoothly is because the staff are very knowledgeable and experienced in their work. They provide creative ideas as well as improve the design and layout on top of our given concept, to their best knowledge. We highly recommend anyone to engage their services for the best website ever created.
Many thanks to Mr. Calvin Chong for helping us to kickstart our E-commerce venture with his insights! We really appreciate all the energy you put into our platform. Sending us detailed instructions when needed really helps! I see how well you responded to your client's concerns. You are patient, understanding and resourceful. You certainly displayed what customer or client support really is!
Pixel Mechanics is one of most professional marketing and website design agency we have worked with. I have personally worked with many designers but these team is a stellar one. We engaged them through the government vendor list and to our surprise they delivered a very beautiful and sleek website. They esp. the designer (esp. Liwen and her team) went beyond the scope of the project and included nice emoticons for our website. Edwin, our project manager is also very professional and always attend to our requests and amendments. They are very patient with our queries and are understanding especially to small businesses too. We would also like to thank Luthfi for his help. Both the owners of our business are very pleased with the outcome of our website wizopawdia.com. Will definitely recommend their services to any friends and businesses who are keen to develop their own websites.
Thank you Pixel Mechanics for designing a beautiful and informative website for our AMK TCM clinic. After the launching of our clinic website, the business of our clinic is growing and improving. These are attributed to a group of very good staff behind the scenes of Pixel Mechanics, their credit is undeniable. Special thanks to Mr Cal Yeo, he is always there for help when our website faces issues.
Have been with Pixel Mechanics for 1 year now and it has been a pleasure working with the team. Keith, Edwin and Vicki were super patient and helpful. Recommend their service.
Very impressed with the team led by Edwin & MC. They are up to-date with the trends & offered practical advices. I am also pleased by the initiatives they took to understand my business & also competitors' websites / activities to come out with cool designs. As a new startup with limited portfolio, it was a difficult test for them but I am delighted to note that they passed with flying colors by creating a website which we are proud of and arguably one of, if not the best among those in our business.
A pleasant experience with Cal through the various stages of proposal, drafting, execution and finishing. He was proactive with ideas and helped to materialize the project in our vision. Now, even 2 years later, he is still responsive in his after-sales service.
The team at Pixel Mechanics, led by Edwin, provided great insights and advice on the design language and layout of the website. With the support from Pixel Mechanics, this has increased and improved our digital presence in this current climate. Definitely will recommend Pixel Mechanics' services.